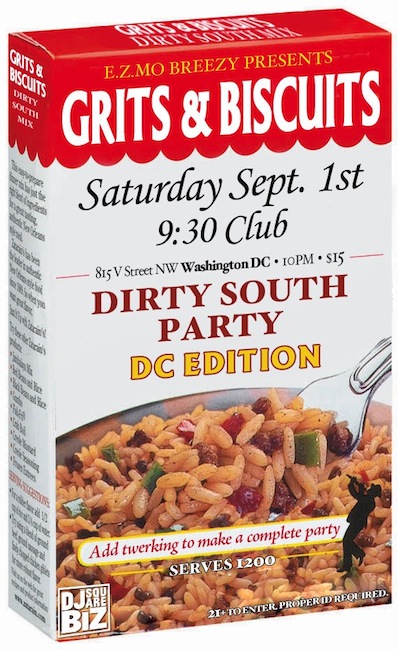 ROAD TRIPPEN' AGAIN TO THE DISTRICT!!! Ooooo lawd! It's back!!!! If you went to the last two you already know the deal! And you know its going to be extra live because of the Morehouse vs. Howard Classic so if you dont know then it's time we learn ya!
Dj Square Biz will be spinning DIRTY SOUTH MUSIC ALL NIGHT LONG! So if you are from the South, went to school in the South, or just love that Dirty South Shit….this is the set for ya!
RULES OF THE GAME:

INFO
9:30 Club
815 V Street NW
Washington, DC
Featuring DJ Square Biz
Doors open @10 pm
15 bucks @ Door
More Info HERE
GET YOUR TICKETS NOW!
Pre-Sale Tickets HERE